Deborah is a passionate entrepreneur who has spent more than 35 years growing businesses from the ground up. Early on, Deborah realized that entrepreneurship is one of the best ways to make a positive impact on the world. That's why she spent her career founding and building companies in both a leadership and governance capacity.
"I wanted to be a businessman like my father. I never thought of the door one or door two, I just thought that was how the world was. I never felt bound by any structure or doors. I felt unbound."
In 2015, Deborah founded Women Get On Board Inc. (WGOB) with a very simple goal: get more women on boards. She centred the social purpose company on three pillars: to connect, promote and empower women to corporate boards. Deborah built the business with strategic thinking and relentless resourcefulness, growing its membership, resources, partnerships and board services. Since WGOB's beginnings, Deborah has grown the company to more than 850 members and showcased more than 75% of those members on their board appointments.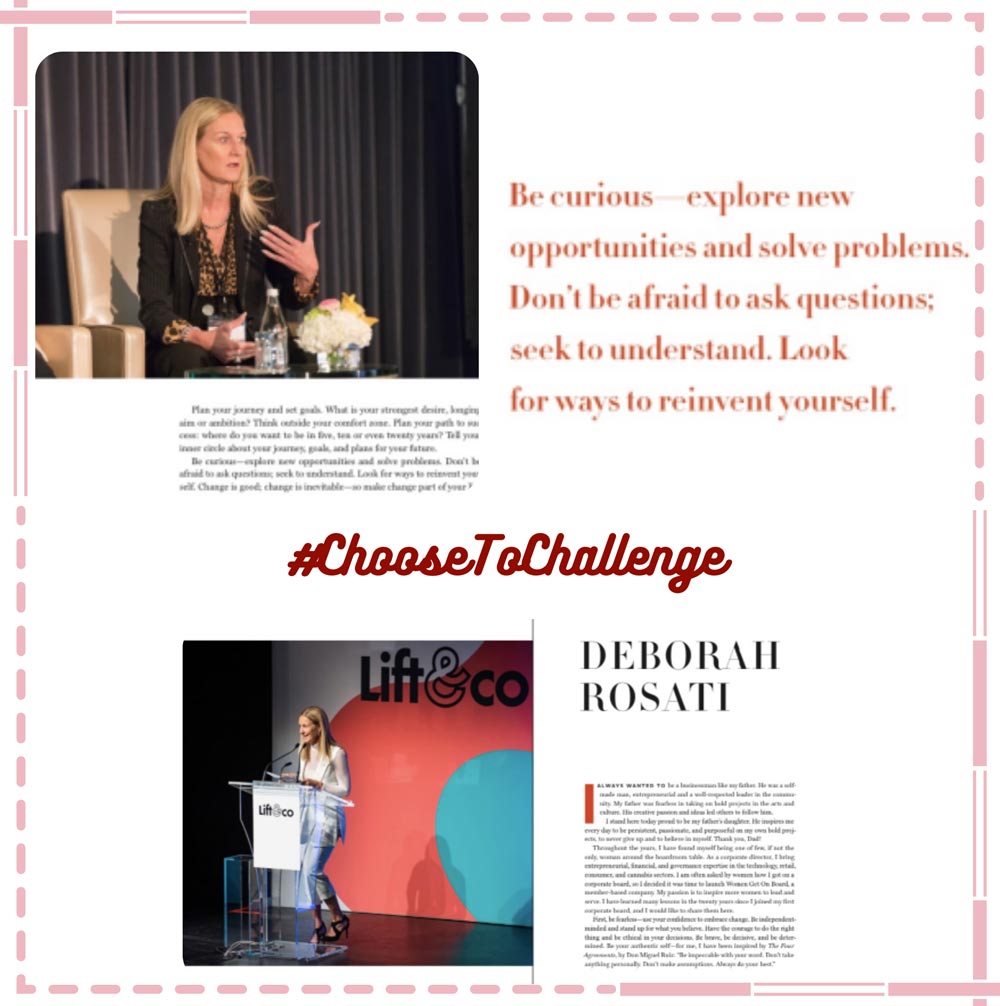 "You are so deserving of this award and recognition for your dedication and commitment to advancing not just women, but everyone who knows you to reach for the stars and be their best. As one of the early female founders of a tech startup, you moved mountains for others. Very proud of all you have accomplished. Congratulations my friend."
"Deborah! This is so well deserved. I see how many women that have benefited from Women Get On Board and advanced more diversity and much needed leadership at the board level. Kudos to you and your organization! We need more leaders like you who shape the future and create more positive influence that organizations need!"
"Congratulations Deborah, and kudos to RBC for recognizing your tremendous impact in advocacy for women in leadership and board appointments."
"Congratulations Deborah! Entrepreneur, leader, visionary, supporter of women, supporter of business. We are better off because of you and WGOB!"
"You're a force Deborah Rosati FCPA, FCA, ICD.D! Congrats on being nominated for such a prestigious award — well earned recognition for the tireless and important work you do!"
"Congratulations Deborah! I just joined Women Get on Board and am so impressed with your organization. Extremely helpful."